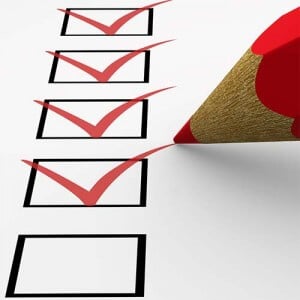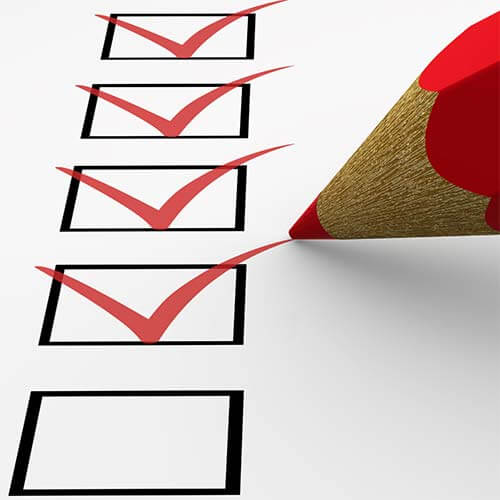 In order to deploy / implement a project management office, you need to have a structured approach to ensure that all the right steps are completed when required.  If not there is a risk that an important step will be missed that will then impact the roll-out of the PMO.  Not the first impression you will want for your stakeholders.  Think about it, one of the benefits of a PMO is to standardise project delivery by using tools and processes – not good for credibility if standards don't help the deployment of the PMO!
So as to avoid making this type of mistake, it is important to create a PMO Deployment Checklist.  This will allow all of the important tasks to be captured and then monitored to ensure that they are completed.
What is a PMO Deployment Checklist?
PMO deployment checklist
Quite simply it is a check list of all the tasks that need to be completed, very similar to the "To Do" lists that many people jot down onto a piece of paper, tap into a tablet, etc each day.
While you can create your deployment checklist using pen and paper, I would not recommend this (even though there is nothing quite as satisfying as drawing a line through a completed task).  The checklist should be created in a format that makes it easy to update and share – popular choices being a word processor document or spreadsheet.
What tasks to include?
Before covering tasks, it is important to clarify that deployment is focused on the deployment of the PMO processes not the construction and staffing of the PMO.
The tasks will vary depending on the need of each organisation.  However, a good structure for capturing the tasks would be under the following headings:
Preparation
Plan
Communication
Training
Publish
Business As Usual (BAU)
1. Preparation
Before starting the deployment activities, it is important that all of the design and mobilisation steps for the PMO have been completed.  The checklist should contain tasks such as the following:
Signed-off objectives
Signed-off mission and vision statement
Signed-off design principles
Signed-off PMO charter
Signed-off PMO organisation structure
Filled all critical PMO roles to enable deployment
Agreed standards – tools and processes
Agreed governance
2. Plan
The deployment can not all take place at the same time, some tasks will have dependencies on others.  All of the deployment tasks should be sequenced in a plan to give a timeline, idea of effort, etc.
The plan will also be an important for the communication of the deployment plan.  To make it easy for stakeholders to understand, consider a milestone or, even better, a roadmap view.  This will then provide an easy to understand view of the deployment.
As this will need to be updated, this suits being developed in a spreadsheet or even project planning software.  My preference is a spreadsheet so that it can be easily inserted into presentations.
3. Communication
Very important step!
To make the deployment a success you will need engagement and support from different stakeholders.  Sponsor, senior management, project managers, PMO team, etc.  People will engage better if they know what is going on.  Nobody likes the feeling of not being included / consulted in a process.  If someone does not feel they have been engaged they will only provide the minimum level of support, usually less.
Avoid this by ensuring that there is regular communication with all stakeholders.  Share approach, proposed timelines, etc.  Take feedback and make adjustments until the majority of stakeholders have agreed (note: there is always a risk that not everyone will be supportive so don't think you need to include a 100% of feedback, etc.
Communication should be an ongoing activity.
4. Training
Often overlooked.
The deployment of a PMO will usually mean you are asking stakeholders, especially project teams, to do something different i.e. new templates, processes, etc.  While the templates may be simple and logical to the PMO team, you are coming from a base of acquired knowledge during the development process.  You know why they have been designed the way they have and for what purpose.
If the PMO is to be a success you need to ensure that the users have the same understanding.  Make sure that you have a training plan to spend time with the key users to ensure that they understand the tools and processes.  It will allow them to ask questions and, perhaps raise items, you have missed.
5. Publish (Deployment)
This is the action of issuing the tools, processes, guides, etc to the different stakeholders.  Make sure that you reach all of the users and that they know where templates, etc are stored and where to get help.
If there is a large number of users you should consider a phased roll-out.  You may also want to consider using a pilot to ensure that the tools and processes work as required as you want to know any issues before rolling-out to a large user base.
6. Business As Usual (BAU)
Deploying the PMO is the first major step in the journey.  To make the PMO successful, the tools and processes need to be used by everyone in the same way.  This allows the benefit of standardisation.
There will typically be recognised reporting cycles i.e. senior management need a monthly management report.  So the aim over the first couple of months is to get the routines running smoothly so that the reports are submitted on time by the project teams, fast review / consolidation to allow the publication of a meaningful management report.
Summary
In order to successfully deploy a PMO:
·         Make sure all the prep work is complete
·         Create a roll-out plan
·         Communicate the roll-out plan, tools, processes, etc
·         Adjust for feedback
·         Provide training
·         Deploy (using phasing and pilot where appropriate)
·         Establish BAU routine as quickly as possible