Welcome to the PM Majik website.  A resource that has been created from the experience and knowledge of project and project management office professionals in order to provide tips and insights for Project Managers, Programme Managers, Portfolio Managers, PMO's and Change Management professionals.
Running a PMO, project or change programme is hard.  The contributors to PM Majik have learnt this over many years the hard way.  However, it is due to this that they have discovered techniques on how to deal with the different, real world challenges that are not often found in other books or academic theory.
So if you:
are looking to create a PMO, you can learn from those who have done it before (and importantly their mistakes).
have a project that is in trouble, learn how to get it back on track
need to improve stakeholder engagement, ideas how this can be done
are an experienced project or PMO professional who is looking to expand your tools and skills to become even better
– the PM Majik website will have information that will help.
We all remember how it was to be asked the first time to set up a PMO and not knowing what a PMO really was, what was it's objective and, worse of all, where to start resulting in feeling over welmed.  Eben worse, not having the courage to ask someone the basic questions.
The good news is that the PM Majik website is here to help.  Your own personal guide where you can safely find the answers to your questions without feeling silly.  All of the thoughts and guidance have been designed to be helpful and straighforward.  Focusing on project management for the real world as opposed to ideas based on academic theory.  This means you can quickly learn, avoid mistakes and achieve what you need to much quicker.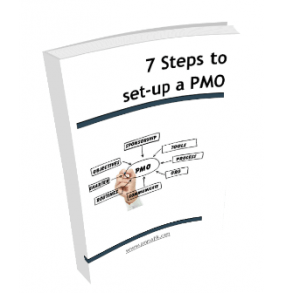 You can even take your first step right now.  Download the FREE guide, How to Set Up a PMO.  This will provide you with the blueprint to what is needed to set up a PMO.  It also includes helpful links to articles on this website for many of the steps.
Here is to your success.
PM Majik – Founder of PMMAJIK.COM