Have you got an interview for a PMO role? Congratulations! Now you're ready to start preparing for a project management office (PMO) job interview using our advice, tips, and strategies.
By this point, you've found a role that suits your skills and have produced a stellar CV that has got you invited for an interview. Going for an interview can be a daunting prospect, but you'll have been in plenty of one-on-one situations before, so don't let nerves get the better of you.
Prepare now for your PMO job interview with our guide to:
Arming yourself with information about your prospective employer
What questions you can expect to be asked and how to answer them
The questions you should be asking at a PMO job interview
How do I prepare for a PMO job interview?
Do lots of research about your prospective employer and the role you're applying for before your interview. You'll likely have done some homework when you were considering applying, but now is the time to really get down to brass tacks.
Read through the company website and understand their mission and goals. Are they going through a process of transformation? Have they recently merged or been acquired? This type of information will give you a hint as to why they're looking for a new PMO leader.
On a practical level, be sure you know who you are meeting, what time, and where you need to go. Check your public transport schedules or traffic reports for the time of day you'll be driving. Late isn't the first impression you want to make.
What questions will I be asked at PMO job interview?
There are different types of job interview question you might get asked. Which style of interview the recruiter uses will depend on the company you're applying to.
It's likely you'll be asked questions about your understanding of the role of a PMO. This will help the interviewer know your style of management and explore your past experience. We have a detailed list of sample PMO interview questions with advice on how to answer them to help you along.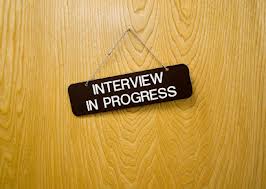 Other interview questions will try to understand how you understand and analyse a situation. There are three main types of questions:
Situational – you'll be asked to describe how you'd handle a specific workplace situation. You're being tested on how well you think on your feet and can analyse factors to make a sound business decision.
Competency-based – the hiring manager wants to understand how your behaviour leads to your success and are less hypothetical than situational questions. The key to answering them is to think through the Situation, the Task you needed to complete, the Actions you took, and the Results you achieved.
Behavioural – these questions are asked to understand how you react to challenging situations, so your answers need to be about how you acted rather than everything that went on at the time.
Make sure you listen to the question you get asked. It's ok to ask for the question to be repeated or to ask for clarification. You don't need to answer right away – take some time to think through your answer but don't leave any really long, awkward pauses.
What questions should I be asking at a PMO job interview?
A job interview should be a two-way street, not just you firing out great answers the whole time. Prepare questions that show not only that you've done your research but that you care about the changes you're going to be implementing.
Here are some questions you can consider asking your job interviewer:
What's your favourite thing about working for this company?
Tell me about the work culture and environment here.
How is success measured in the role?
What does a typical day look like for your PMO manager?
Where does the company/department aim to be in the next five years?
Where is the previous PMO manager working now?
Questions like this will help you understand if the business culture is right for the way you operate.
Ask questions that are genuinely important to you, whether that's the software you'll use or what the perks and benefits are. Having questions prepared shows you're engaged in the process.
The take-home
When you're preparing for a PMO job interview, our advice, tips, and strategies should help you remain relaxed and show your best self.
Reading through our list of questions you're likely to be asked and how to give a strong answer is a great exercise to get ready to land your next PMO manager job.
Complete guide to securing a PMO job eBook