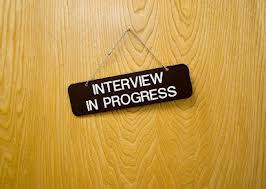 The last post, covered the typical challenges to someone trying to secure a project management role and actions to take to address the challenges, view blog post. If you have tailored your CV and it has passed the HR filter, you hopefully will have secured an interview. This is great news.
Now it is important that you prepare yourself so as to present yourself as well as possible. Before going into some example interview questions for a PMO role, I just wanted to provide a couple of general pointers that will help.
P.S. You will find a FREE 34 page resource that you can download today near the bottom of the article that can help to secure a role in a PMO.

Pm Majik – founder pmmajik.com
General interview tips
Make sure you know the information of who you will be meeting
Confirm date / time / address
Look up the address and make sure you know where it is (conduct test run if necessary)
Make sure you allow enough time to get to the interview (especially where public transport / driving is involved)
Smart dress (dry cleaned & pressed)
Take note pad and pen
Take spare copies of your CV
Research organisation (Internet)
Research interviewer (LinkedIn)
Specific interview questions for a PMO role
What is your understanding of a PMO?
The interviewer will want to make sure that you have a good understanding of what a PMO is. Therefore, it is critical that you know the answer.
Make it clear that PMO's can take many forms depending on the objectives of the organisation. However, the PMO will be a function or department in an organisation to drive the standardisation of tools and processes for project delivery.
For more information please see the post Project Management Office Meaning.
What do you consider the primary objectives of a PMO?
This is designed to test that you have a view on what an organisation wants to achieve by implementing / having a PMO.
Objective should be to provide transparency and visibility of the status of projects by implementing tools and standards. The PMO should be the trusted source of this data so that senior management can be confident that the information is accurate and timely allowing them to take the required action.
What are the benefits of a PMO?
This is testing that you understand what benefits a PMO will deliver to an organisation.
By implementing practical and pragmatic tools and processes, this should ensure that all projects are executed to the same standard. This will help ensure that all important steps of project execution are completed and allow risks and issues to be quickly identified and escalated. Doing this will improve the probability of the successful outcome of each project.
How would you start to implement a PMO?
This is a popular question if you are going for a lead role in a PMO. The interviewer wants to see that you have a clear plan on how to plan the implementation of a PMO.
Always good to start by saying that an environment scan will be conducted to understand current tools / processes, identify what is working (and what is not working well), etc. Ensure that this is not made to sound like a long, bureaucratic process.
Based on the output of the scan, focus will be on core functions like:
Standardising / improving reporting
Focus on standard risk / issue ratings
Check to ensure all risks / issues / actions being managed
Review cost data – ensure visibility
Ensuring robust plans are in place
Key documents being stored
Then the next phase being to:
Ensure governance is in place
Change control
Benefit management
Dependency management
Then as the PMO has bedded down:
Quality assurance
Active challenge of projects
How would you gain support for the PMO?
It is quite common for there to be resistance to the implementation of a PMO. This checks to see how you will win the support of the stakeholders so as to make the PMO a success.
Focus on identifying key stakeholders. Setting up meetings to understand their requirements, concerns, problems, etc. Credentialize yourself by talking about previous experience – demonstrate you can add value when it comes to delivery.
Discus your plans for the PMO. Ask for their feedback. Iterate design.
This is a good approach and will show that you know building relationships through face to face meetings is critical.
What services should a PMO provide?
This can test skills and understanding at all role levels.
For junior roles the services would be consolidation of regular reporting (status, RAID's, costs, etc) and production of management report. Providing support to the project teams and sponsor.
You then can expand into higher value services such as change control, dependency tracking, etc.
Then at the senior end, owning the change agenda, mentoring project managers, pro-active drive of change agenda, etc.
What would a successful PMO look like?
This tests that you have a clear idea what the end state will look like and the benefits it will provide and, importantly, to show how it is a success.
A PMO will be successful if it has implemented tools and processes that are easy to use with minimum overhead, while providing visibility and transparency.
The PMO should be the trusted partner to senior management and project teams. Project managers should feel comfortable, actively seek the input of the PMO to help with issues.
Metrics will show that projects are mobilised quicker, reduced time projects report Amber or Red and improvement in the number of projects that deliver in line with the business case.
Summary
Of course there will be other questions that will be asked. However, ensuring you are comfortable answering questions around the themes above will help ensure you are prepared for similar questions.
My gift to help your PMO job search
A role in a PMO is very rewarding. I am so pleased that I made the transition to a PMO career path many years ago.
That is why I am passionate about helping others by sharing my knowledge on the pmmajik.com website.
That is why I have prepared a guide to help those looking to move into a PMO. A Complete Guide to Securing a PMO Role is a 34 page guide that you can download today. Simply click the link below.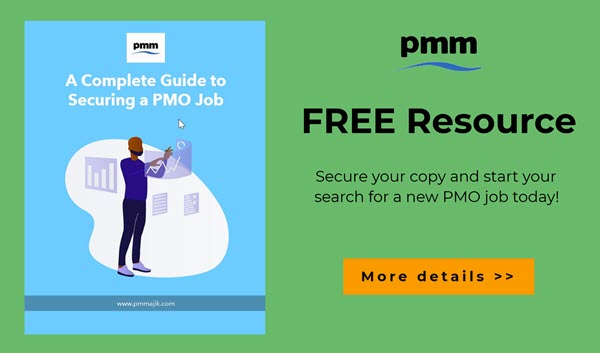 Looking for an advantage?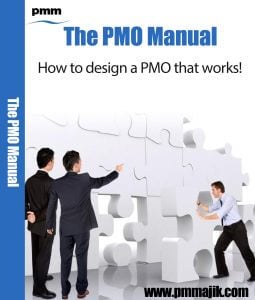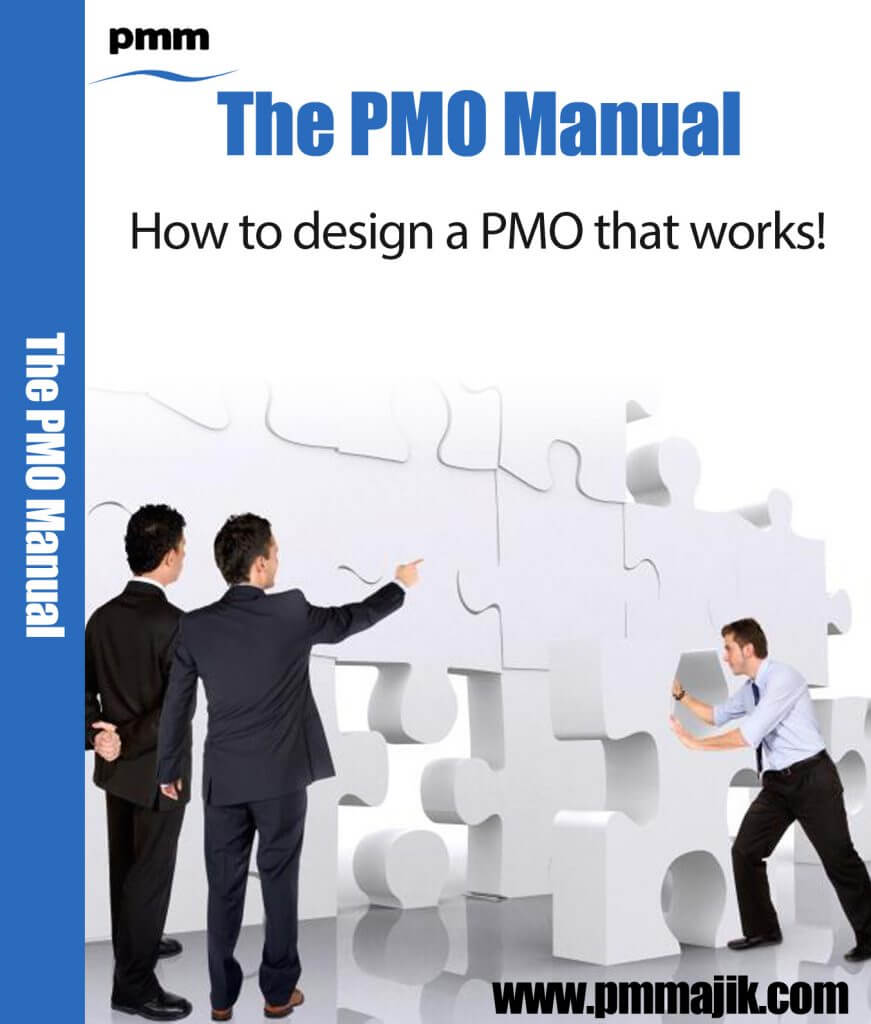 If you are serious about securing a role within a PMO, either your first role or your next role, you may be interested in The PMO Manual. This offical PM Majik resource covers all of the key topics to designing and setting up a PMO. This means that you can feel confident going into the interview that you can talk about the steps involved in the process.
For a relatively small investment you can benefit from knowledge that has been gained over 25+ years of setting up global PMO's. Best of all, within moments of placing your secure order, you will have full access to the information.
For more details visit The PMO Manual