Over the past 3 blog posts I have explored the steps that form the PMO and project team recruitment process.  The reason being that the rapid identification and onboarding of the right project resources is critical for the success of projects, programmes and PMO's.
You can read these posts using the links below:
The end to end process covers 9 distinct steps split by the Preparation and Recruitment phases:
Demand planning
Job specifications
Engage HR
Approval to recruit
Candidate review
Interview candidates
Progress tracker
Job offer
Onboarding
To accompany this series, I am pleased to announce a new premium resource that has been added to the PM Majik Member's Area.
Introducing the PMO Recruitment Framework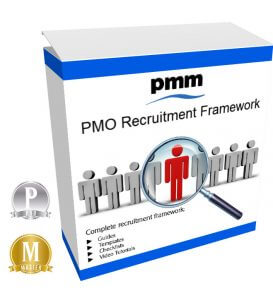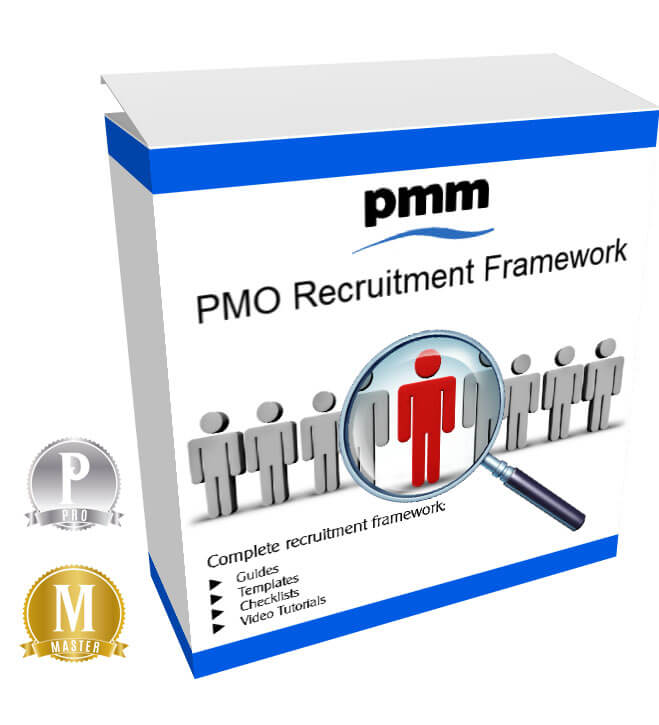 This framework provides all of the tools and templates to support each of the 9 steps together with video tutorials.
The framework will allow for a recruitment process to be implemented or can be used to augment an existing process.  The objective is to provide a standrdised, practical process that allows for resources to be quickly identified and recruited.
The framework includes a number of templates, checklists and guides to allow for rapid implementation.  Each step is supported by a video tutorial allowing you to learn at your own pace.
As with all of the PM Majik premium resources, it has been designed to compliment the other frameworks and follows a similar look and feel.
How to find out more details
Simply click the link to visit the PMO Resource Framework product page for more information.
How to get access?
The PMO Recruitment Framework is available to all PRO and MASTER members.  Simply login to the members area and you will find the resource on your dashboard.
If you are and ESSENTIAL level membership, simply login to the members area and you can visit the upgrades page.
If you are not currently a PM Majik Member, you can find out more by visiting the Member's Area.
Summary
I am fully committed to the continual development of new premium resources for the many PM Majik member's.  Therefore, I am pleased to announce the launch of this new framework and look forward to hearing of how this has been of benefit.