In December 2020, I launched a range of Agile project journals on Amazon. The reason being to provide a convenient, single place to manage the day-to-day execution of an Agile project.
The range consists of 4 editions to cover the most popular Sprint cycles:
Red: 1 Week Sprint Cycle
Blue: 2 Week Sprint Cycle
Green: 3 Week Sprint Cycle
Purple: 4 Week Sprint Cycle
The journals provide a useful tool, not only for ensuring the management of important Agile ceremonies, but also with guides on step and a daily calendar and notes page.
However, what if…..
You don't know the Sprint cycle you are going to use?
You decide to change the Sprint cycle after the first 2 Sprints?
You want a Sprint cycle other than 1, 2, 3 or 4 weeks?
You want the ability to capture information using your table or smartphone?
In order to provide maximum efficient and flexibility, I am pleased to announce the latest official pmmajik.com resource…….
Introducing the Agile Daily Project Journal – Digital Edition.
This resource is designed to answer the questions above and much more…..
What is the Agile Daily Project Journal – Digital Edition?
Very simply, it is an electronic version of the Agile Daily Project Journals. Providing you with the flexibility to choose the planner to suit your project and then either print the pages you need, or work with an electronic version (note: you will need the appropriate software that allows annotations to be added to PDF documents).
What Agile Daily Project Journals are available in digital format?
The range consists to 5 versions of the Agile Daily Project Journal, each providing a number of options on how you can print the journal.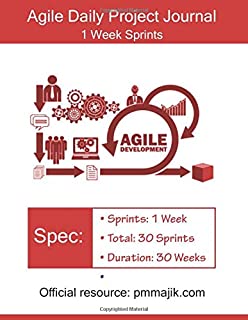 1-week Sprints
30 Sprints
Duration 30 weeks
505 pages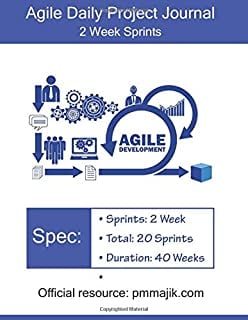 2 week Sprints
20 Sprints
Duration 40 weeks
545 pages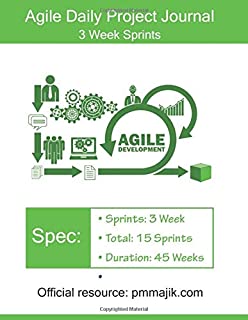 3 week Sprints
15 Sprints
Duration 45 weeks
565 pages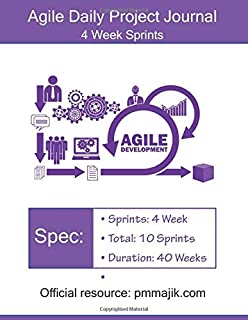 4 week Sprints
10 Sprints
Duration 40 weeks
585 pages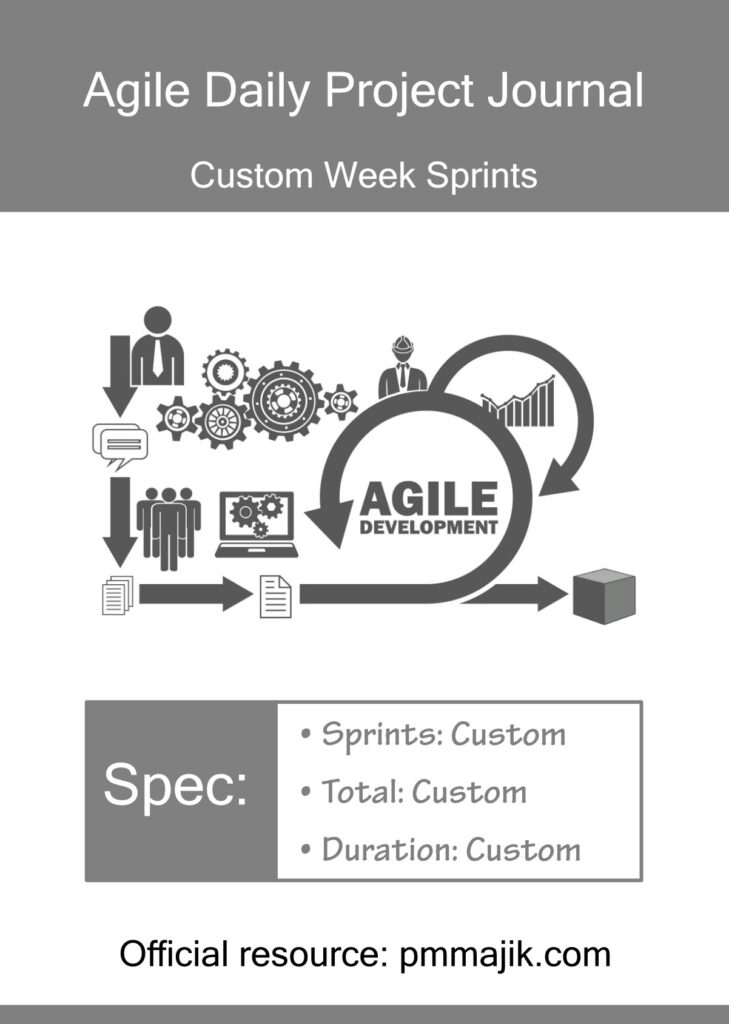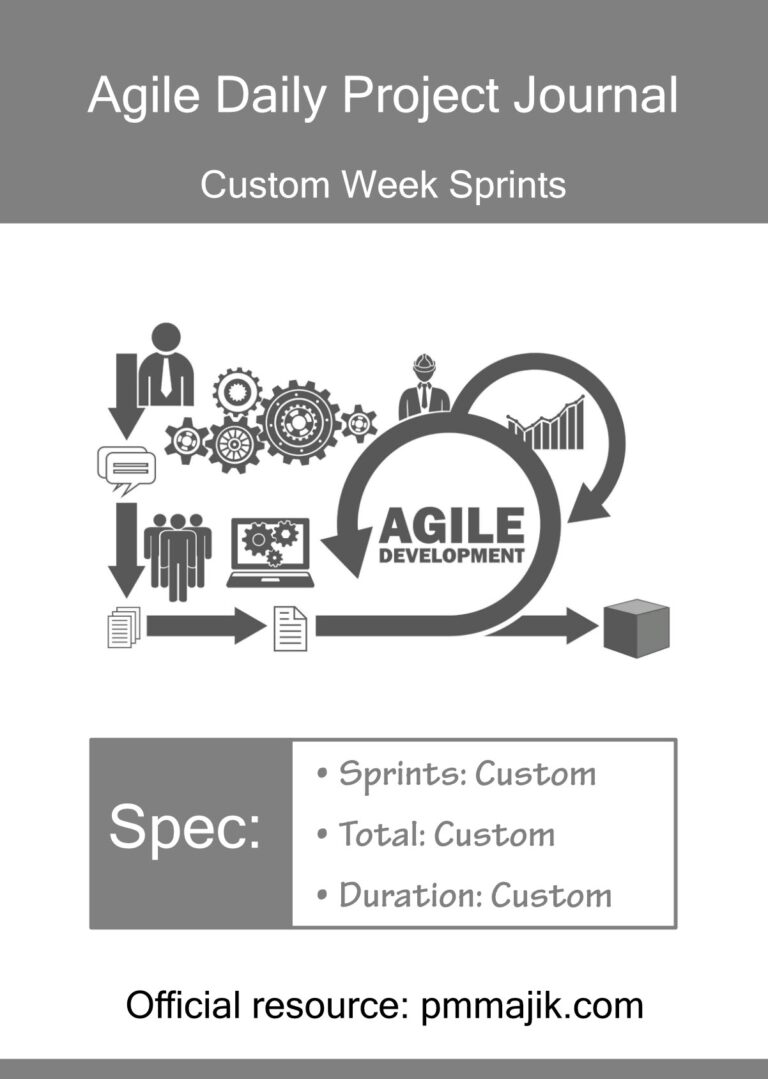 Custom Sprints to suit your project
More felxibility to print pages
Ideal when using a non-standard Sprint cycle
What is the benefit?
With the digital edition of the Agile Daily Project Journal, you get access to all 5 versions of the journal, for the price of one!
This means that whatever the needs of your Agile project, you will have a resource that can help. Simply login to the Members Dashboard and download the version you require, as and when you need it!
How do I get access?
All you have to do is visit the product information page where you can gain access to this resource.
What if I am already a member?
If you are an exisiting MASTER or PRO Member with an active membership. Good news – you already have access. Simply login to your Members Dashboard and you can access and download the different versiosn of the Agile Daily Project Journal.
In addition, anyone with an active PMO Template Framework or Quality Assurance Framework membership, can access this valuable resource.
Can I still get printed versions?
Yes absolutely. The range of printed versions is available from Amazon.
Other Amazon stores:
Summary
I am so pleased to announce the launch of this latest resource, knowing the benefits that it will provide to the members of the PMMAJIK.COM community.
Please take a moment to find out more by visiting Agile Daily Project Journal Digital Edition.