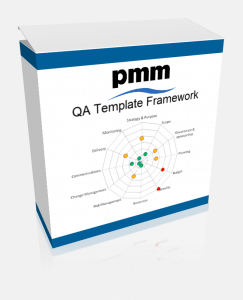 Last year I wrote a 4 part series on the importance of quality assurance to make sure that the tools and processes created by the PMO have been implemented and embedded into the projects.  The reason being is that, by applying the appropriate rigour, there is a greater chance of the projects being delivered successfully (or knowing where the problems are early so that timely interventions can be made).
After completing the series of articles, it made me realise that a set of quality assurance templates would complement the PMO Template Framework.  So I am very pleased to announce the launch of the Quality Assurance Framework.
What is the Quality Assurance Framework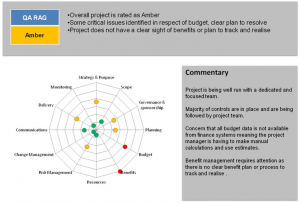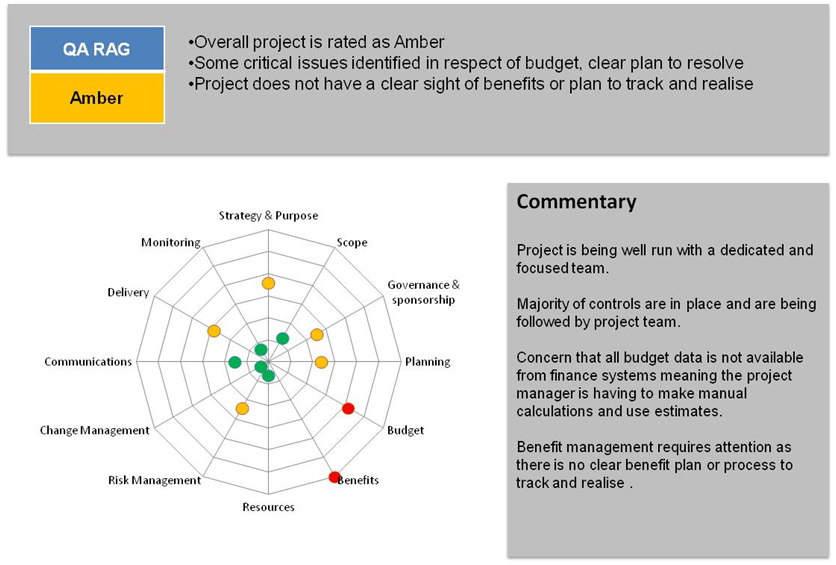 A set of tools and templates to allow the rapid implementation of a quality assurance process so that you can:
Prioritise the projects for review
Schedule the projects for review
Conduct a structured review
Produce an executive report
Capture and track findings and recommendations
What is included in the Quality Assurance Framework?
The framework comes with all the tools, templates and instructions to allow you to start implementing a QA process today.  It includes:
Prioritisation Template
Quality Assurance Calendar
Quality Assurance Review Template
Quality Assurance Executive Summary
Quality Assurance Recommendations Register
Quality Assurance Framework Guide
Video Tutorials
What are the advantages?
Buying an integrated toolkit has a number of advantages:
Integrated end to end process
Simple to understand and use
Saves time creating the tools and process – the review template comes with 120 pre-populated questions!
Can be customised for your own questions
Ensures that all projects are reviewed against the same criteria
Professional output
Are ready to use as soon as you have completed your purchase
Full instructions ensuring that you can use the framework effectively
Full support of pmmajik.com
Do I need special software?
No the Quality Assurance Framework has been developed to work with the standard Microsoft Office Suite – Excel, PowerPoint and Word.
How quickly can I get the framework?
You will have the complete toolkit within minutes of completing your secure online order.  You will be provided with a link to download a package containing the complete Quality Assurance Framework – even if it is 2am in the morning!
Can I get support?
Absolutely, pmmajik.com is committed to providing professional products that are designed to achieve results while being sensible, pragmatic and easy to use.  Full support is provided.
Where can I get more details?
Simply visit the Quality Assurance page for full details of this great product and our special offer.