Earlier this year, there were a number of posts covering the many aspects of Agile Project Management. Such topics as the Agile Manifesto, core roles and the different steps in the Agile cycle.
It also covered the benefits of Agile, especially the prioritisation and rapid delivery of business benefit. This is an item that many organisations are interested in.
As we any subject, if this is something new, then it can appear daunting. That is why I am so pleased to announce the launch of a new, official pmmajik.com resource:
Introducing the Agile Template Framework


It is completely possible to define and introduce an Agile approach for your organisation by reading the many articles on Agile on the blog. However, in order to enhance the value provided to the PM Majik community, the Agile Template Framework is now available in the Member's Area.
What is the Agile Template Framework?
It is a complete framework that allows you to quickly implement an Agile approach for your project delivery. It contains all of the guides and templates you need saving you time and effort of designing your own solution.
It includes the following 13 modules:
Overview guide
Download
Agile roles & responsibilities
Product vision
Product roadmap
Planning
Product backlog
Sprint planning
Sprint review
Sprint retrospective
Agile routines
Sprint velocity
Tracking progress
Each module contains all of the templates you need, examples, guide and video tutorials.
Does it include user guides & video tutorials?
Yes. The framework comes with user guides that you can download to make notes.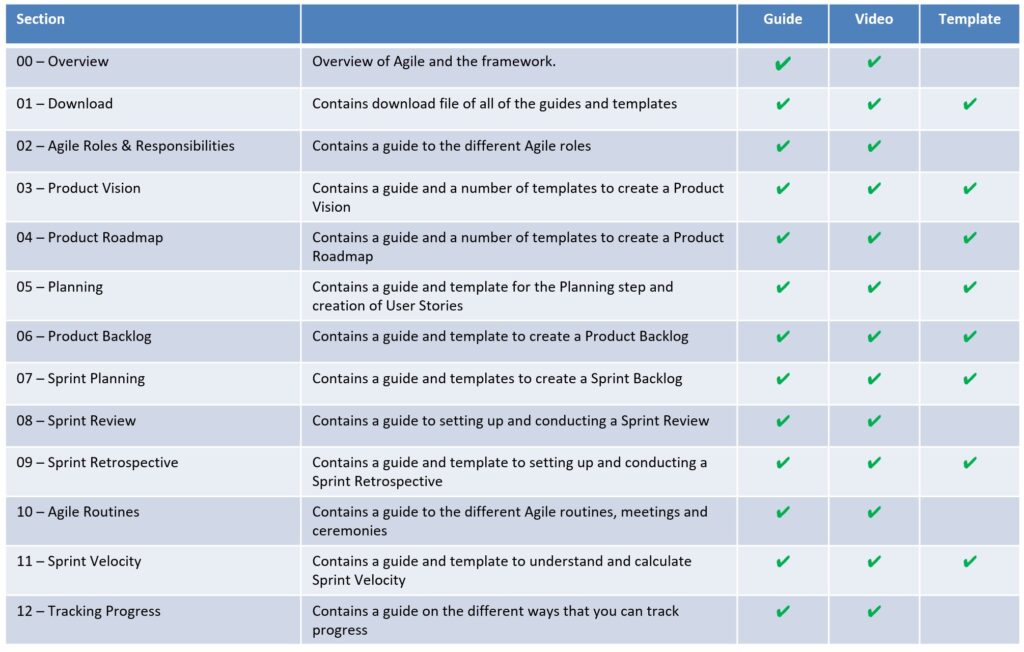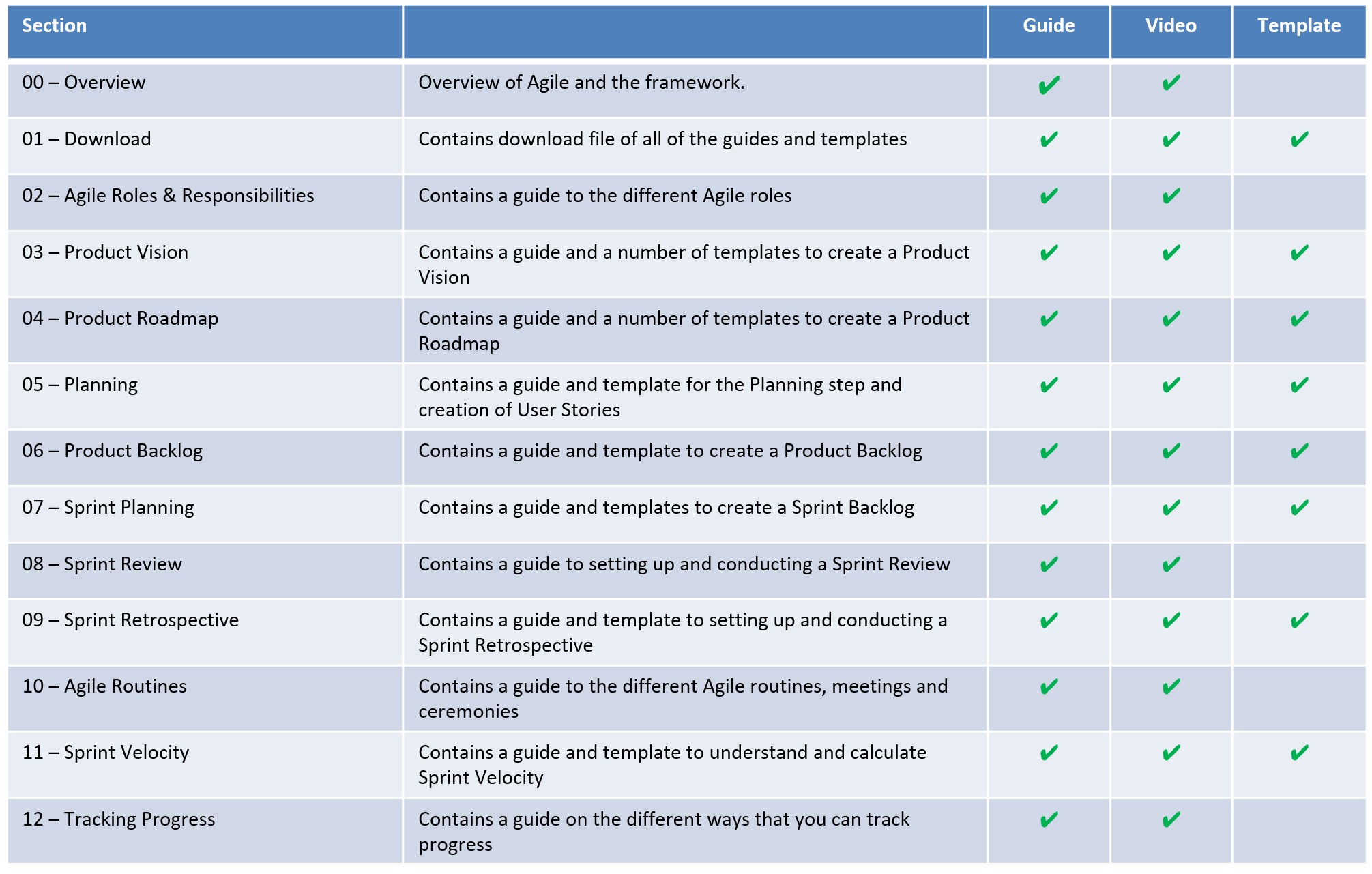 Each section includes video tutorials that provide an overview of the step and, walk throughs on how to use the templates and resources for the step. This means you can simply watch each video and understand what you need to do.
Does it include templates?
Yes.  The framework comes with all of the templates you require to implement an Agile approach.
Such as the integrated User Story and Product Backlog template. This automatically adds User Stories to the Product Backlog as you enter them.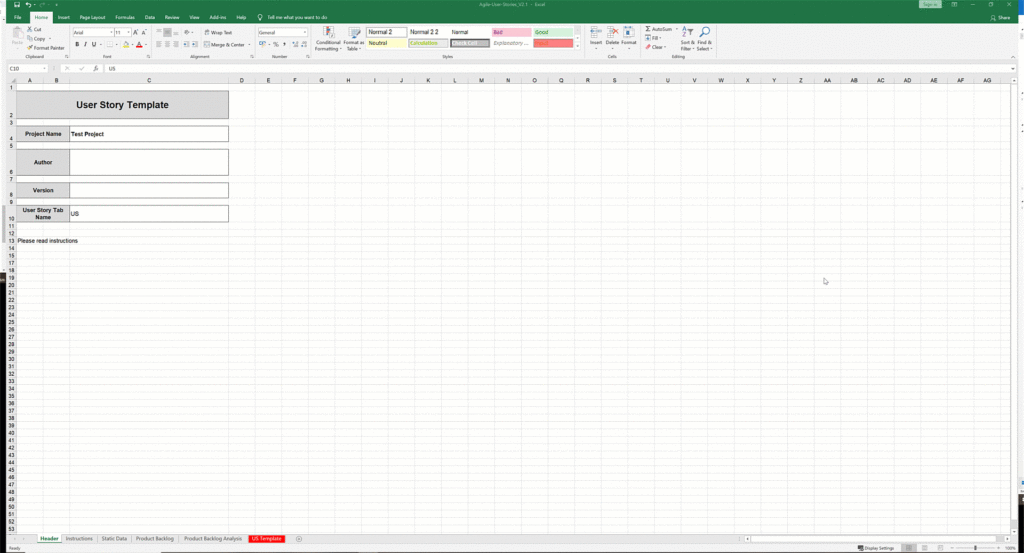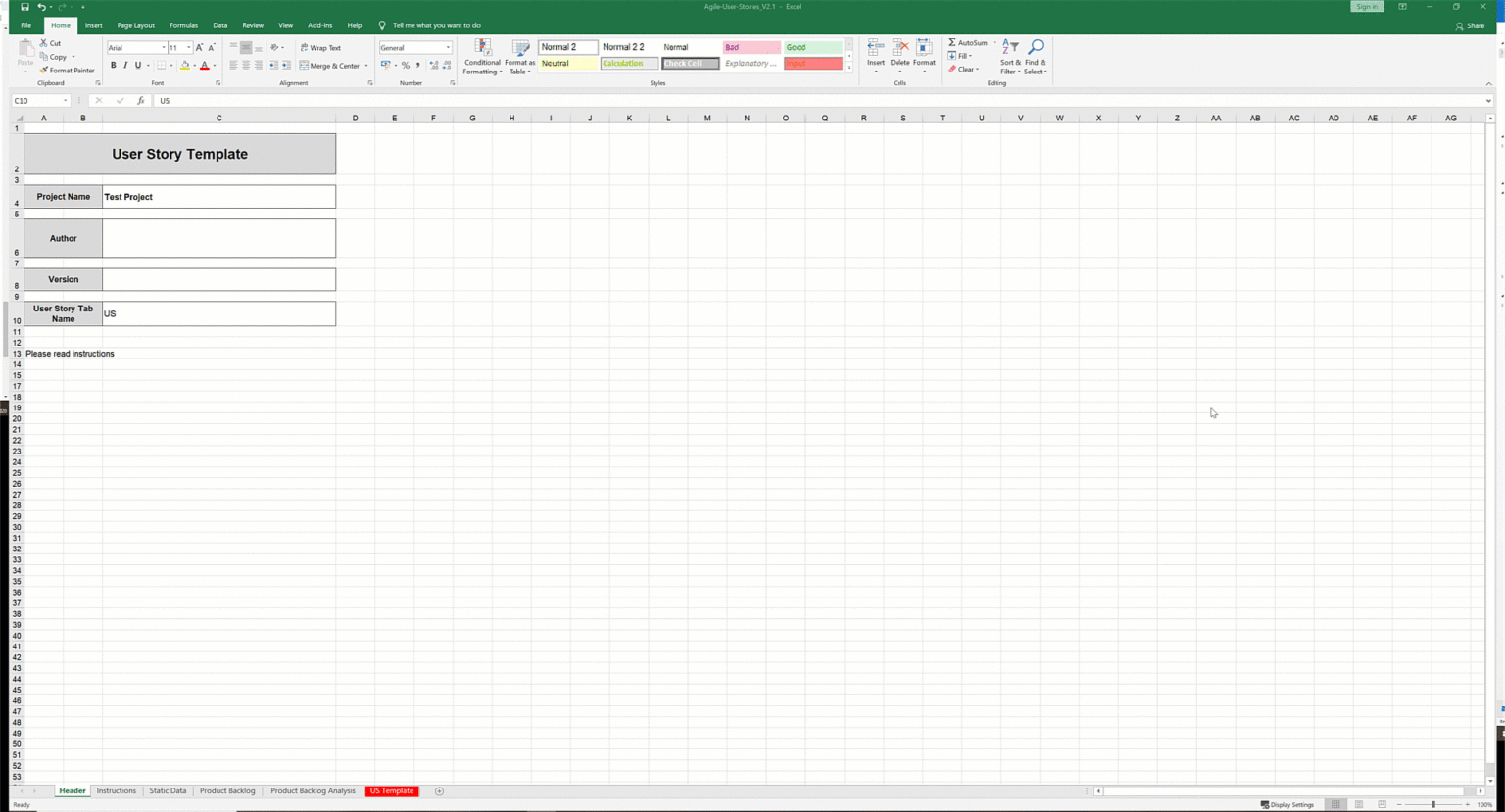 How do I access the Agile Template Framework?
The framework is a premium resource that is available with a MASTER level membership within the PM Majik Member's Area. The framework can be secured as a single purchase.
Good news for existing MASTER Member's
If you have already made the smart decision to invest in the MASTER level membership and are still an active member, good news – you already have full access to this new resource.
All you need to do is log in to your Member's Dashboard and you will be able to access the full framework and download the resources right now.
What if I am an ESSENTIAL or PRO level member?
If you have an active ESSENTIAL or PRO level membership, you can gain access to this and all of the other premium resources by special upgrade.
Simply login to your Member Dashboard and visit the Upgrade section at the bottom. Here you can select the option to upgrade to MASTER.
What if I am not a member yet?
You can find out more about the Agile Template Framework or, about the Membership options and benefits, by visiting www.pmmajik.com/members/