Following on from the last blog that covered dealing with difficult project managers, it is topical to spend some time considering PMO frustrations.  Followed by some thoughts around the reason for the frustrations and proactive steps to address the,
Frustrations to the PMO
There are a number of common themes
Project report submissions late
Constantly having to chase responses
Being treated as an administration centre / bureaucratic
Being seen as adding low or no value
No support for trying to instil good practice and standards
Little understanding of the time and effort to complete tasks
Anyone who has worked in a PMO should be able to connect with some if not all of the themes above.
Reasons for the Frustrations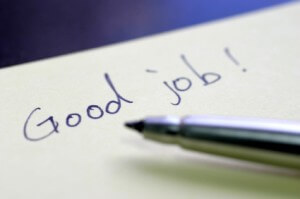 The main driver behind the feeling of frustration for many of these is that the work is not valued.  Most people when they go to work want to do the best job they can and feel that what they do makes a contribution and is valued.
In the PMO it can feel like every day is a struggle, the work not valued and that it would not make a difference if the PMO packed up and stopped.  In case you are thinking this – IT IS NOT TRUE!
Recent Survey
The 2012 survey by Project Management Solutions found that PMO's contribute to the following performance improvements:
30% decrease in failed projects
25% of projects delivered under budget
31% increase in customer satisfaction
19% of projects delivered ahead of schedule
39% improvement in projects aligned to objectives
US$411k average cost savings per project
If you look at similar research by PMI, ESI, etc you will see similar trends.  It is for this reason that there has been a big increase in the number of large and small organisations investing in a PMO.
Action Plan
Understanding this trend is very important.  Before being able to convince others by acting with confidence, you need to be confident yourself.  Therefore, take time to digest these statistics so that you have no doubt of the the value of a PMO to an organisation.  Having self belief in the "product" will reflect in the way you act.  You will be more confident knowing that a PMO does add value.  Be confident in your abilities.
Build relationships.  Proactively engage the project managers and stakeholders as mention in post 67.  Make sure that they get to know you, that they understand your experience and why you are well placed for the role and how you can help.  Recent surveys show that PMO's are a lot less thought of being administrative centres resulting on average in practitioners with 10 + years of change experience being recruited into the roles.  Doing this will improve getting the project submissions in on time.
Collect metrics that demonstrate the value being added.  In January, think ahead to how the end of year review looks like for you and your boss.  Identify what needs to be delivered to make those meetings go well and then build processes to collect and track the metrics so you can demonstrate process through the year.  Doing this will allow you to demonstrate the benefit of the PMO and why you are not a low value admin center.
Make sure you only ask for information that is absolutely necessary and that the process is well thought out and adds value.  This includes getting feedback from stakeholders to ensure the process is sensible and that the output is what is required.
In summary
PMO's are here to stay.  The value is becoming better understood.  It is a satisfying career choice.  However, it is what you make it and you need to have the right positive attitude and desire to build and implement a PMO you are happy to work in!